Gaining insights into customer behaviors leads to repeat business
Today's customers expect more.
92% of all customers are in the zone of indifference. I am neither totally satisfied or totally dissatisfied with your product or service. Gain insights into customer behaviors and that lead to more satisfaction and repeat business.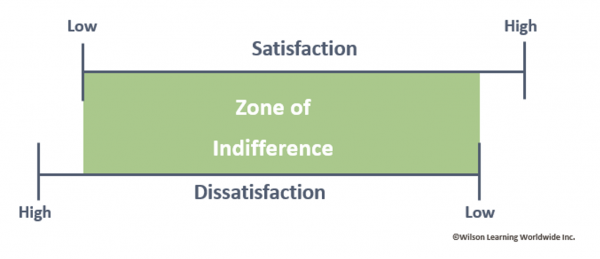 Customers are the life-blood of any business so providing great customer service is critically important. Your customers expect to receive the same quality of customer service that they experience with the best customer service companies like Disney, LL Bean and others. If your business goal is to create a competitive advantage with outstanding customer service, then NuVue can help. Our broad Customer Service Curriculum teaches the powerful tools that guarantee that participants gain the insight into their client behavior and learn the effective tools for creating very satisfied customers.
What our clients are saying Request More Information on Our Solutions
Please fill out the form below or give us a call at (800) 688-8310. We look forward to talking with you!
"*" indicates required fields
For more information or to get started,
call us at (800) 688-8310.