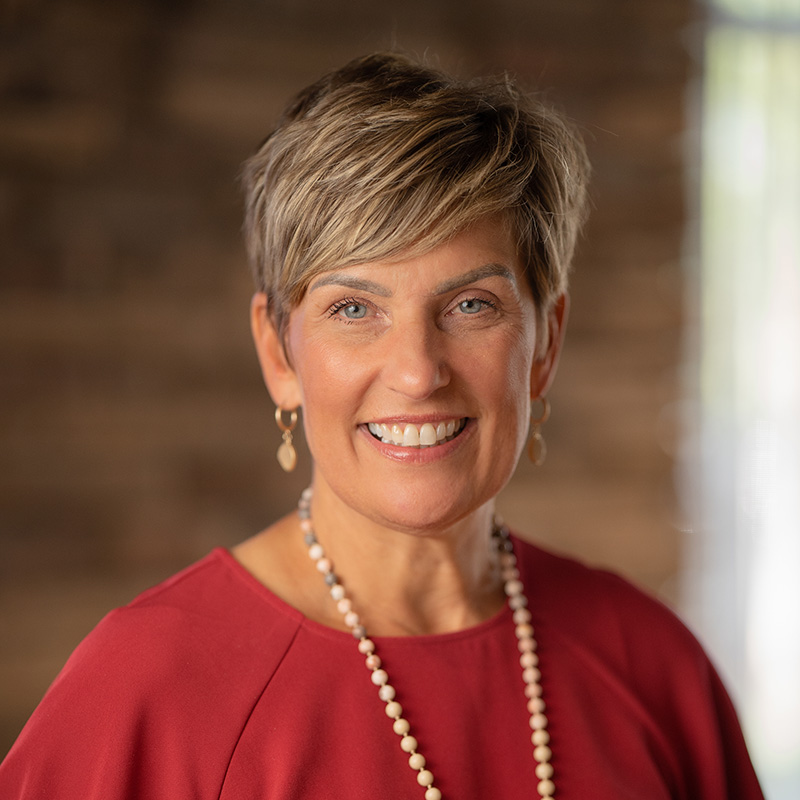 Michele Hellmann is the Chief Operating Officer at NuVue. With over 25 years of experience in leadership, company operations, customer service, and learning and development, Michele brings a wealth of expertise to the table. Hailing from Eastern Pennsylvania, Michele is a true professional, overseeing operations, business development, marketing, and facilitation with precision.
Before joining NuVue, Michele held the position of Senior Vice President of Operations for a life insurance association, demonstrating her commitment to excellence. She holds a B.A. in Communications from Slippery Rock University and an M.A. in Human Resource Development from Marymount University, showcasing her dedication to continuous learning and growth.
Outside of work, Michele enjoys spending time with her husband Clark and their three children, calling North Carolina home. As an active member of Hope Lutheran Church, Michele values community and connection. When she's not busy, you can find her traveling or cheering on the Pittsburgh Steelers.
At NuVue, Michele embodies the brand's professional voice, delivering customized solutions with clarity and consistency. Her wealth of experience and dedication make her an invaluable asset to the team.