Build a Sales Curriculum
NuVue works with our clients to build a sales curriculum that builds skills for each level of sales professional.  It is recommended to have foundational and several intermediate courses before taking a Salesperson Navigator to determine what skills are most important for the advanced skills.
Listed is a most popular multi-year sales curriculum.  Many companies train two workshops year making this a three-year curriculum, other companies target one workshop per year making it a 6-year process.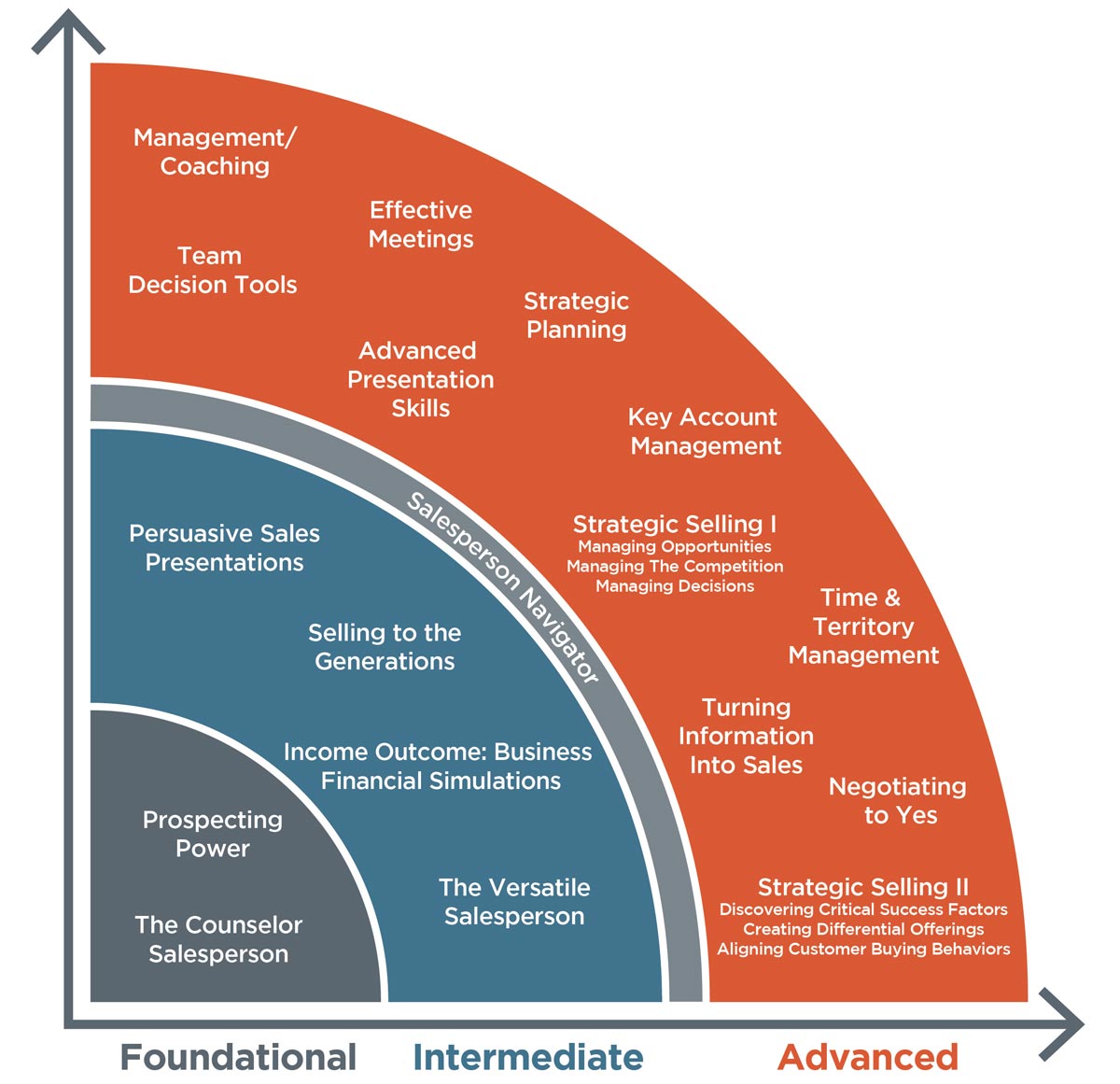 What our clients are saying Request More Information on Our Solutions
Please fill out the form below or give us a call at (800) 688-8310. We look forward to talking with you!
"*" indicates required fields
For more information or to get started,
call us at (800) 688-8310.