Accelerating Organizational Effectiveness with Consulting with Clients
Business Challenges Solved with This Course
Consulting with Clients
If your organization offers solutions that can mean real change in how your clients do business, resistance to change can stop the sale. Consulting with Clients (CWC) helps your consultants diagnose the client's change-readiness, identify interests and potential allies, and help set your clients up for successful implementation. Helping clients succeed from the onset of the relationship puts you at their side as an ally, reduces resistance to change and objections, and reduces the percentage of projects that fail to succeed and grow after the contract is signed.
What You Can Expect From This Course
Researched and developed by Wilson Learning, Consulting with Clients is an intermediate-level workshop that enables consultants to bring business value to their internal or external clients. They will learn how to align solutions to address business priorities and processes and, as a result, achieve increased revenue and customer loyalty. During this workshop, participants will focus on the following key learnings:
Making Sense of Complexity
Use of the 7-P Situational Analysis, the Issues Scope, and the Three Level Technique to examine all the areas in a client's business that may be affected by the desired change. The models allow the consultant to raise critical issues and bring value by suggesting solutions to foreseen and unforeseen difficulties.
Creating Productive Relationships
How to examine personal value and style in a consulting relationship and how it expands the idea to include the "culture" of a whole organization.
Facilitating Meaningful Change
How consultants and team members learn to make agreements with clients when advocating and supporting the big and small steps needed to make a change occur.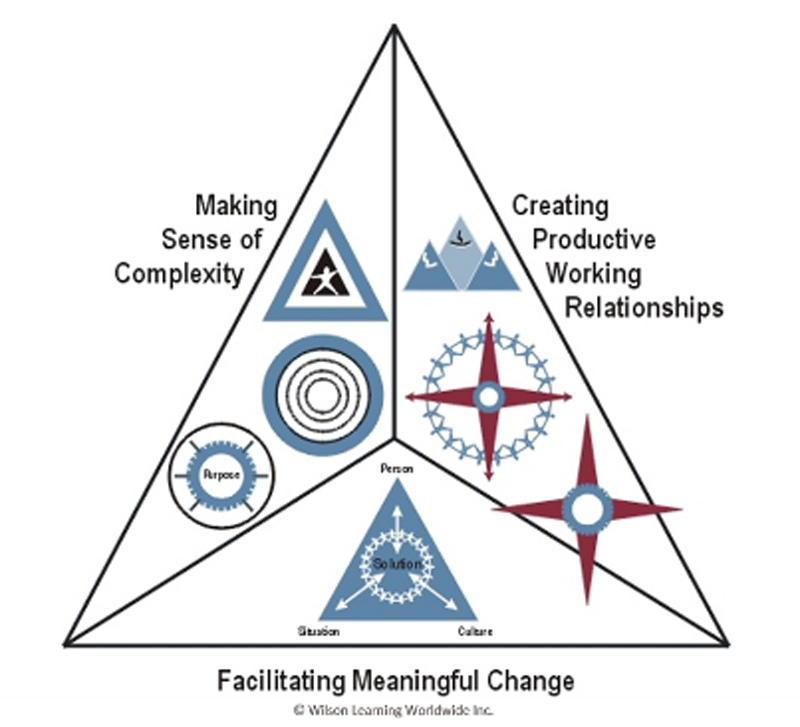 Consulting with Clients is a two day program that features a participant guide, job aid card, application, reinforcement, and support tools so participants can develop skills during the workshop, fine-tune, and then apply the skills and behaviors back in the organization.
After the workshop, Our Learning That Never Stops™ approach ensures skills learned in Managing Styles in Conflict will be transferred to day-to-day work practices with our extended learning follow-up for self-paced reinforcement.
Involving management to ensure alignment on an approach to creative conflict management and training them to coach for improved performance is important for successful implementation.
NuVue works with your team to identify your business needs to ensure the delivery of the program targets your business challenges and objectives. Program content can be customized based on your business model.
At the end of the workshop, participants are able to:
What our clients are saying Request More Information on Our Solutions
Please fill out the form below or give us a call at (800) 688-8310. We look forward to talking with you!
"*" indicates required fields
For more information or to get started,
call us at (800) 688-8310.