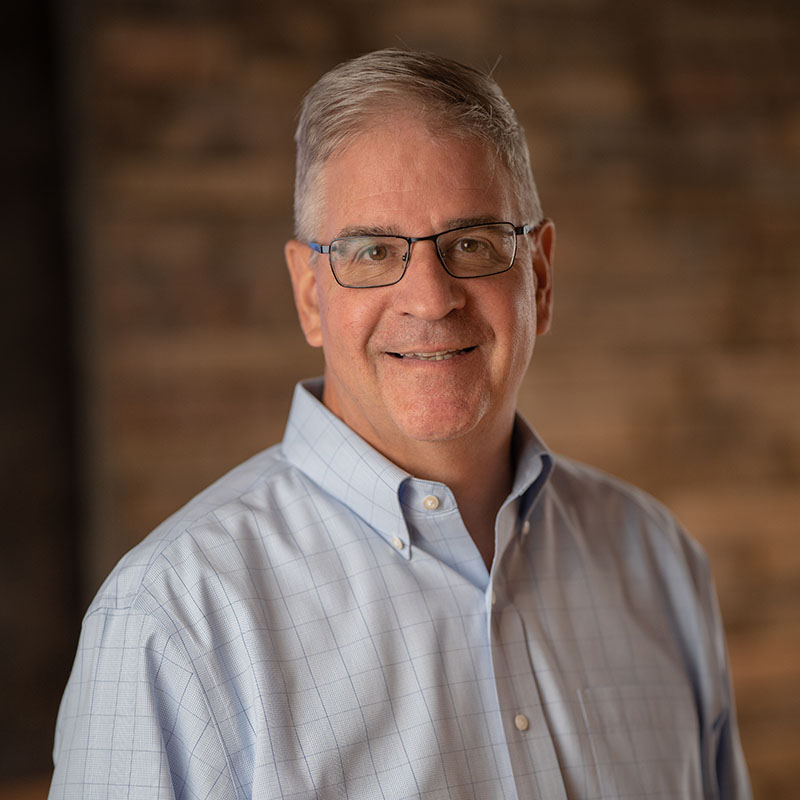 Stephen Rezac is the President / CEO for NuVue. Stephen grew up in southern Minnesota and attended South Dakota State University – Agriculture Education and later got an MBA from Colorado State University.
He is responsible for the company's overall performance, new system innovations, and providing shareholder value. Stephen has 35 years of experience in sales, sales management, and training. He has extensive experience in mobile and e-learning development and measurement of learning. He was the Manager of Sales Training for BASF North America prior to starting NuVue in 2002.
Stephen developed Learning That Never Stops™. This system helps to increase sales, develop leaders and deliver results linked to your business strategies. Stephen's background includes extensive classroom and e-learning experience, including performance support, curriculum development, and ROI measurement. Stephen serves on the NC State University Agriculture Business and Entrepreneur Board of Directors, coach for the NC State University Sales Team and enjoys spending time with family, traveling, golfing and cheering on the Carolina Hurricanes.